Saturday 26th and Sunday 27th of August 2023
11.30am – 16:00pm @ Hastings Aquarium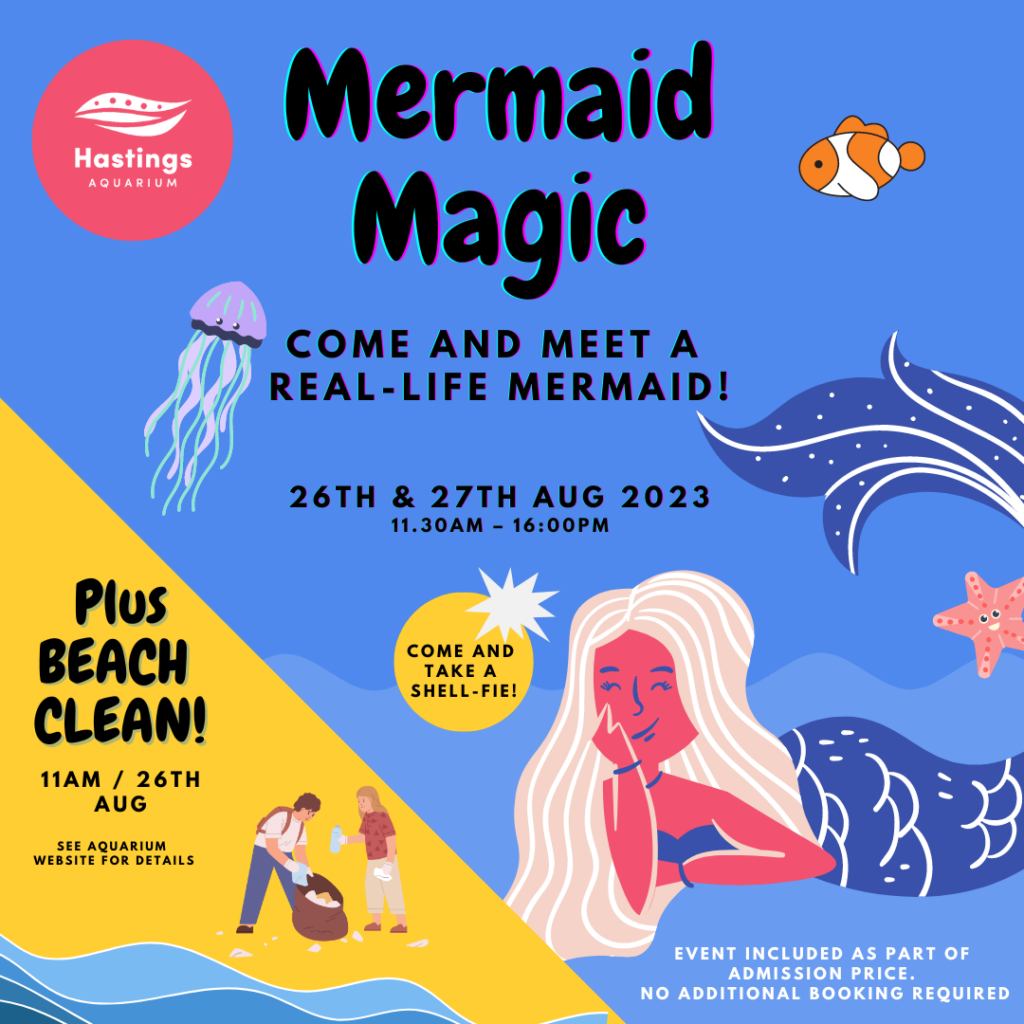 This summer holiday, Hastings Aquarium is playing host to a breath-taking, real-life mermaid!
On Saturday 26th and Sunday 27th of August, visitors can take part in a live 'Meet and Greet' with the magnificent Mermaid 'Waterdragon'. She will be greeting and chatting to visitors between 11.30am – 16:00pm inside the Aquarium.
As well as snapping some 'shell-fies' with Waterdragon, guests can also enjoy storytelling, wish-granting and learning about ocean conservation. As well as all that you can see the amazing 250+ species that the aquarium homes as part of our ALL DAY PASS! And don't forget the hourly talks and feeds with our expert Aquarist team!
This event is part of the admission price. No additional booking is required. Meet & Greet is subject to availability and popularity of event.