09/06/2023 – We are looking for an enthusiastic & creative Hospitality & Catering Supervisor to join our management team at Discover Hastings.
You will be passionate about delivering commercial results, visitor attraction marketing and event planning, with the drive to motivate our Guest Experience team and ensure we always exceed customer expectations. You will have a passion for managing retail operations, as well as drive to motivate the Guest Experience team to ensure we always exceed customer expectations
Working in such a unique, fun and engaging environment means that no two days are ever the same at Discover Hastings!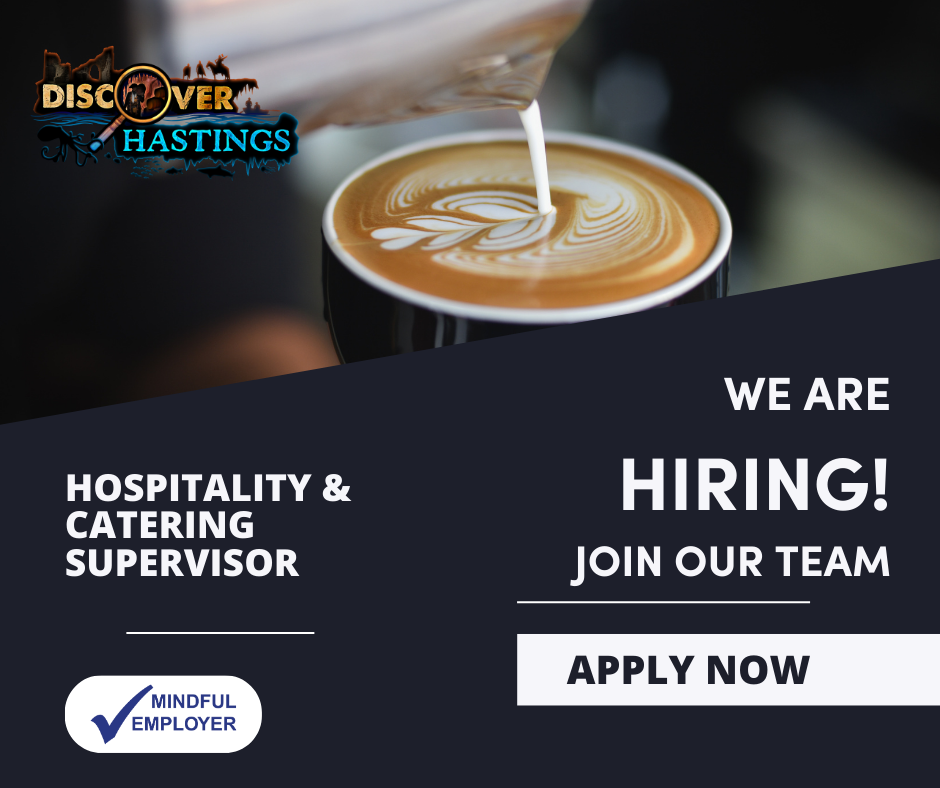 Here at Hastings Aquarium we understand lots of enthusiastic marine biologists in training are looking for hands on volunteering experience. We love to teach those who want to learn and enjoy taking new volunteers on.
Due to the demand and the health and safety aspects of this role working with our Zoological team we are sorry but we do not take anyone under the age of 18 years.
Unfortunately, we are not currently in the position to take on any volunteers. Keep an eye on this page though and we'll update it as soon as we're ready to receive CV's once again.